Top Questions to Ask Your Car Dealership
Six Things to Know Before You Sign
It's finally time to get rid of your old car and find something brand new. You've searched for "new car dealership near me" and have seen a handful of dealerships you want to know more about.
However, it's essential to make a big purchase like a new car. Look at these top questions to ask your car dealership before getting into the driver's seat.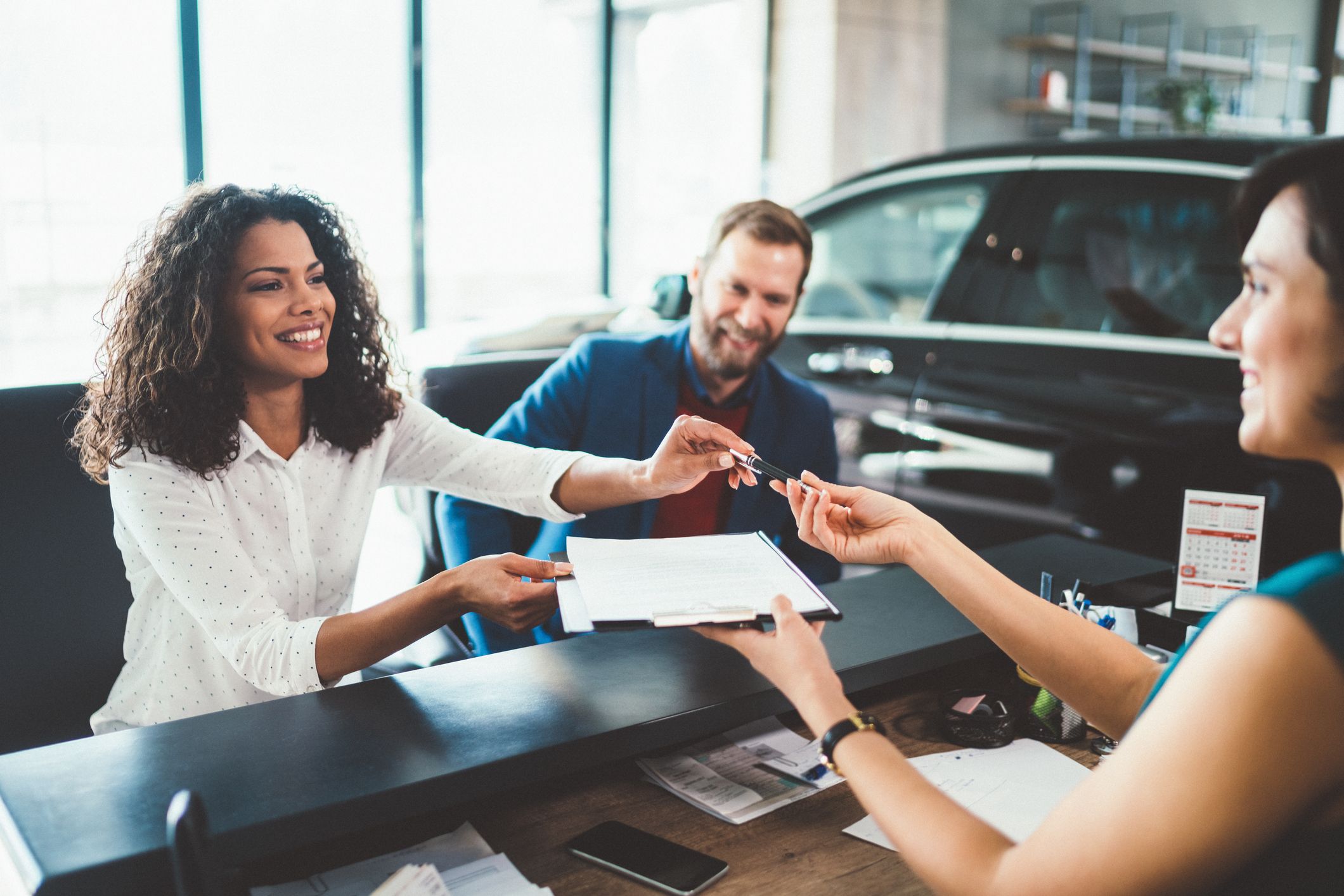 1. Ask About the Real Price.
The lowest MSRP price you see advertised on TV usually means it's the least you can pay, and your features are the bare minimum. If you want things like a better stereo system, heated seats, remote start, or any other extras, it's going to cost you extra. There are also fees that you may not be aware of, like delivery fees and document fees.
It's also a good idea to ask your car salesperson how much the average insurance payment will be and how much it costs to maintain your car. Consider things like the cost of new tires, oil changes, and yearly property taxes, which you'll need to research in advance.
2. Take a Good Look at the Warranty.
All car manufacturers offer factory warranties on their new cars, and they are all a little different. A contract states that if a problem occurs with your vehicle within a certain period, the manufacturer will be responsible for repairs.
Most new cars have a factory warranty covering three years or 36,000 miles. However, normal wear and tear on your new car are usually not covered under Warranty. So, make sure you always discuss what it can cover if something happens to your vehicle.
3. Is the Car I Want Actually on the Lot?
We live in a time where most of us shop online from our favorite devices. You might browse for a Volkswagen dealership on your phone or check reputable websites for the perfect car for you. Unfortunately, just because a dealership has a vehicle for sale on its website doesn't mean they have it on the Lot.
Test driving and getting familiar with the car you want are essential parts of the car buying process. So, if you have a specific vehicle in mind, call ahead to the dealership, and be sure they have it available for you to look at.
4. Can I Take This Car for a Test Drive, and How Many Times Has It Been Driven?
When you get into the car or truck you are considering purchasing, ask your dealer how many times it has been test-driven. It may seem like a minor detail, but if there have been a lot of test drives for that vehicle, it signals a lot of red flags.
Automobiles that have been through many test drives may have less than desirable mileage for a new car. Also, it might show that people who test drive the car you're considering don't like and end up purchasing another car, truck, or SUV.
5. Can You Match or Beat the Rate of My Pre-Approved Loan?
Like most people, you don't have the cash to pay for your new car. That's why many people decide to evaluate their budget and get a pre-approved auto loan before they even start searching for a vehicle. Dealerships have access to a network of lenders, which allows them to work with you and your loan rate.
You can use having a pre-approved loan as a bargaining chip to find a lower rate. Always ask the new car dealership you're buying your vehicle from to beat your auto loan rate. If they can't, you need to find a different dealership or stick with your pre-approved loan.
6. How Much Is My Trade-In Worth?
Unless you have plans for your old car, you're probably going to want to trade it in. Remember that car dealers evaluate and look at cars, trucks, and SUVs all day, every day. They have a good idea about how much your old car is worth, but that doesn't mean you shouldn't do your research before heading into the dealership.
Check your car's book value and its worth in your local area. It may be worth your while to sell it independently and use the proceeds as a down payment on your new vehicle.
Purchasing a New Car Can Be a Lengthy Process.
When you're ready to get into your new wheels, you want to hit the road as soon as possible. It's important to remember that buying a car is an essential long-term commitment, and it's more of a marathon than a sprint.
It may take visiting several car dealerships to find the car you want at the best price. Just be sure to ask these questions, and you can be confident with your car buying experience.