Benefits of Tinted Glass Windows Every Homeowner Must Know 
Windows are among the essential part of any house. They let you enjoy the outside sceneries and allow fresh air in your home. They also provide security to your home by keeping outside elements away. But, do you know that by installing tinted glass windows in your home, the advantages of windows' presence can be intensified.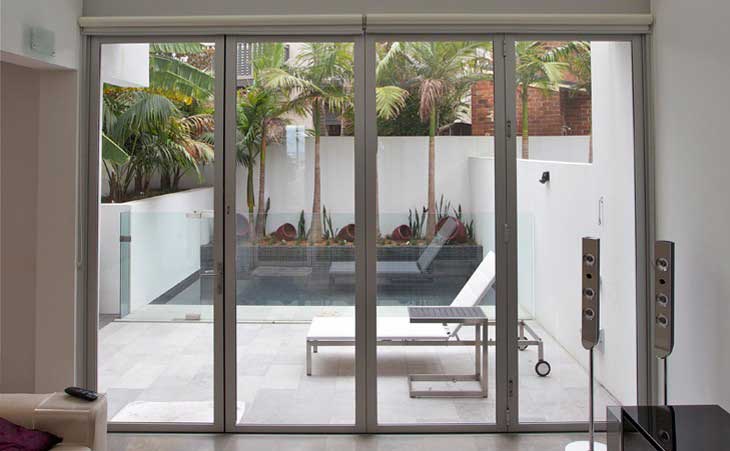 Let us closely have a look at what are the perks of having tinted glass windows in your home.
Tinted windows help in saving money and energy – Yes, that's true. Tinted windows help in lowering your energy bills. In winters, tint keep your home warm, and in summers, it keeps your home cool. Thus, it reduces electrical consumption by your heaters and air conditioners that further reduces your electricity bills. It happens because the tint on your windows works as a buffer to maintain the temperature in your home.
Additionally, you can save money and energy by getting rid of curtains, as you need not purchase the new ones to cover your windows. Window tints prevent you from the hassle of putting up and changing window curtains every other week.
Tinted windows improve the curb appeal of your home – Plain glass windows look boring. But tinted windows make your home look more stylish. The enhanced look of your home impresses your guests and visitors and leaves a good impression of yours.
Moreover, if you are planning to sell your home in the future, you will get a high return on investment because of tinted windows' attractiveness and features. Potential buyers would love to buy a home with tinted glass windows.
Tinted windows prevent your expensive furniture from fading away – Have you just bought new classy furniture for your home? If yes, then consider investing in tinted windows too. They will protect your costly furniture from fading away. You need not cover your windows with curtains to protect the shine of your furniture. Also, you can

enjoy natural

light laying on your sofa, without worrying about damage to your furniture.
The ultraviolet film on your window tint can shield up to 99% of the heat and the UV light. It prevents your fabrics, carpet, artworks, and wood from fading away because of UV rays. This further increases the life of your furniture.
Tinted windows protect against harmful UV rays – You may not realize that UV rays are penetrating through your old windows inside your home. Plain old windows cannot protect against harmful UV rays. But having windows with tinted glass, you need not worry about getting skin-related problems because of prolonged exposure to UV rays.
Tinted windows grant privacy – Tinted glass is like a one-way mirror. You can view everything happening outside, but no one from outside can see what's happening inside. Therefore, you can experience total privacy and security if you

get tinted windows installed

in your home.