In Search of Courage – Transcending the Politics of Fear
This is, in reality, my least favorite time of the year: election time in the USA. With two young youngsters vying for my interest, I do not watch much TV. But after I do take pleasure in an episode of Grey's Anatomy, a few minutes of CNN, or an Ohio State soccer recreation, there's not anything worse than an in-your-face political industrial threatening the cease of civilization as we realize it if you vote for candidate X (who is running for County Commissioner). You recognize what I'm speaking about. The eerie tune, the newspaper pics with the headlines "terrorism" or "scandal," and the darkish, grainy photos wherein the candidate's expression seems like they became stuck on film shoplifting a Snickers bar from the nearby BP Mini-Mart. What annoys me the most about those classified ads (if you may even call them that) is that most of them deliberately try to evoke fear or anger.
Over the years, I've discovered (from time to time in a tough manner) that fear and anger are the worst locations to make decisions. Whether they treated finances, relationships, professional actions, or even worrying for my kids, the biggest mistakes I've ever made had been committed once I became irritated or afraid. Last fall, for instance, I moved a fairly huge bite of 401k money into a particularly volatile mutual fund phase. I researched the fund and its holdings and carefully evaluated its ancient overall performance, making me circulate. Things were first-rate…For a month. And then, in the future, some news at the kingdom of the financial system immediately despatched the fund fee tumbling over three days. What has been a 22% benefit turned into the best 4%? Although I knew intellectually that the fundamentals I had made my preliminary choice had been in the region, I panicked and moved my cash into a coins fund. Sure sufficient; Within two weeks, the market had rationalized the news, and the fund turned into the lower backup. To a level even better than earlier than the "bad information" had despatched it tumbling. That little about with worry prices me numerous thousand bucks.
Similarly, I changed to comparing the professional desire to move to a new, smaller, "high-tech" employer vs. merchandising with my present-day Fortune 50 company. Analytically, the new company turned into a brilliant opportunity. A bit extra cash, a move to a city I thought could be a blast to stay in (San Diego), stock options, and revel in an enterprise that changed into nevertheless in its infancy (wi-fi telecommunications). In the quiet of the day, I chose the "secure" alternative and stayed with my present-day business enterprise. I was hoping you could make no mistake; nonetheless, it became an awesome decision, which (I rationalize now) eventually led me to fulfill my spouse. But I'll always surprised what might have occurred if I'd had more courage and depended on my head.
In his 1933 inaugural cope, Franklin D. Roosevelt stated, "Let me assert my company believes that the most effective component we have to worry is fear itself." Indeed. And in no way has that been more authentic than these days. By some distance, the most effective of our feelings, worry, and anger had been used to govern, intimidate, and manage people for so long as politics and religion (and mothers-in-law) were societal forces. Long before Osama bin Laden and "terrorism," there has been the "crimson scare" and the danger of communism. Before that, there were the implied risks of letting women vote, and black and white children attend college together. And centuries earlier than that, there had been the threats of witches, heretics, and even the belief that the Bible be printed in a language aside from Latin! On a more macro stage, fear permeates the discrete interactions among individuals every day. I can only be surprised how many human beings are stuck in terrible relationships and tolerate abusive remedies from spouses, friends, or losses because the concept of leaving or being alone is even more terrifying than being up with the abuse. How sad for them and how unhappy for us as a society.
There is the simplest one proper anecdote for worry – courage. But courage isn't, as some humans suppose, the absence of fear, far from it. Courage is acknowledging and touring through our fear, followed by using a knowledgeable course of action that is constant with our high-quality self. That way, we do the things that scare us because we agree they are right. And braveness is available in all shapes and sizes. We show what I name "little braveness" daily because it's best slightly uncomfortable and springs with minimum risk. Little courage is trying a new restaurant even though you can't read the menu. It's using that leisure park journey even though it appears surely terrifying. It's elevating your hand at a group of workers meeting while you experience that the institution has gotten astray or is not considering all the options. Little braveness supports someone else's decision (that may not damage others) even when it's no longer the only one you individually would have made. It's trying a well-known toner cartridge in your laser printer. It's doing the Chicken Dance at a marriage. Even when you SWORE, you'll never be stuck lifeless doing it!
Demonstrating "big braveness" is tougher because the stakes are higher. It's confronting an abusive partner or friend and being equipped to walk far away from the connection if their conduct would not alternate. It's pursuing your dream job even though it comes with front-cease economic uncertainty. It's commencing up your coronary heart to like again after the demise of a partner or a sour divorce. Big braveness is admitting to and confronting an addiction that is causing damage to yourself and others. It's acknowledging a mistake or lapse in judgment and doing much of your energy to restore the damage. It's questioning and performing for yourself on moral problems, although it puts you at odds with your church, party, or social organization. Next month, big braveness could be ignoring political labels and pundits, very well instructing yourself on positions and issues, after which voting for the applicants and ballot measures you experience is maximum in all likelihood to assist and protect the elements of the American dream that you cost most.
Get the information. Many of our innermost fears may be moderated or even removed with the aid of higher informing ourselves. Start by committing to an open mind and identifying any preconceived biases you could have at the challenge. Are your fears rational, or has your imagination (likely fueled using 24/7 news media) invented or inflated them? They are trying to determine the goal, unbiased statistics as fine viable. And while the "information" you take into account comes from a questionable source, be skeptical. At least ensure you understand the supply's biases and motives.
Consider the consequences. Sometimes, our innermost fears are effects that are the least probable to occur. What are the possible results of confronting your pleasant buddies besides the point of conduct? And if "the worst" takes place, then what? What if you take a leap of religion and begin your personal, commercial enterprise? What in case do you admit that you made a mistake? What if the Republicans preserve the management of Congress or the Democrats win the control of the Senate? The solar will nonetheless arise day after today, and life will pass on.
Know yourself. The finest device we can rent to pursue courage is intimate information about ourselves. Being completely aware of your core values and the behaviors that one's center values translate into makes the demonstration of huge courage infinitely simpler. It brings authenticity, legitimacy, and peace to each tough choice.
In the quiet of the day, we live in an international that harbors risks of every type. Humanity usually has. But at the same time, it's miles neither honorable nor pleasing to stay in a kingdom of worry, whether warranted or contrived. This is not a paradox but a mission. As a society, we're continually at our best in addressing these risks while we act with motive, a clear photo of what we want, and a backbone. We are in our first class, and we work with courage.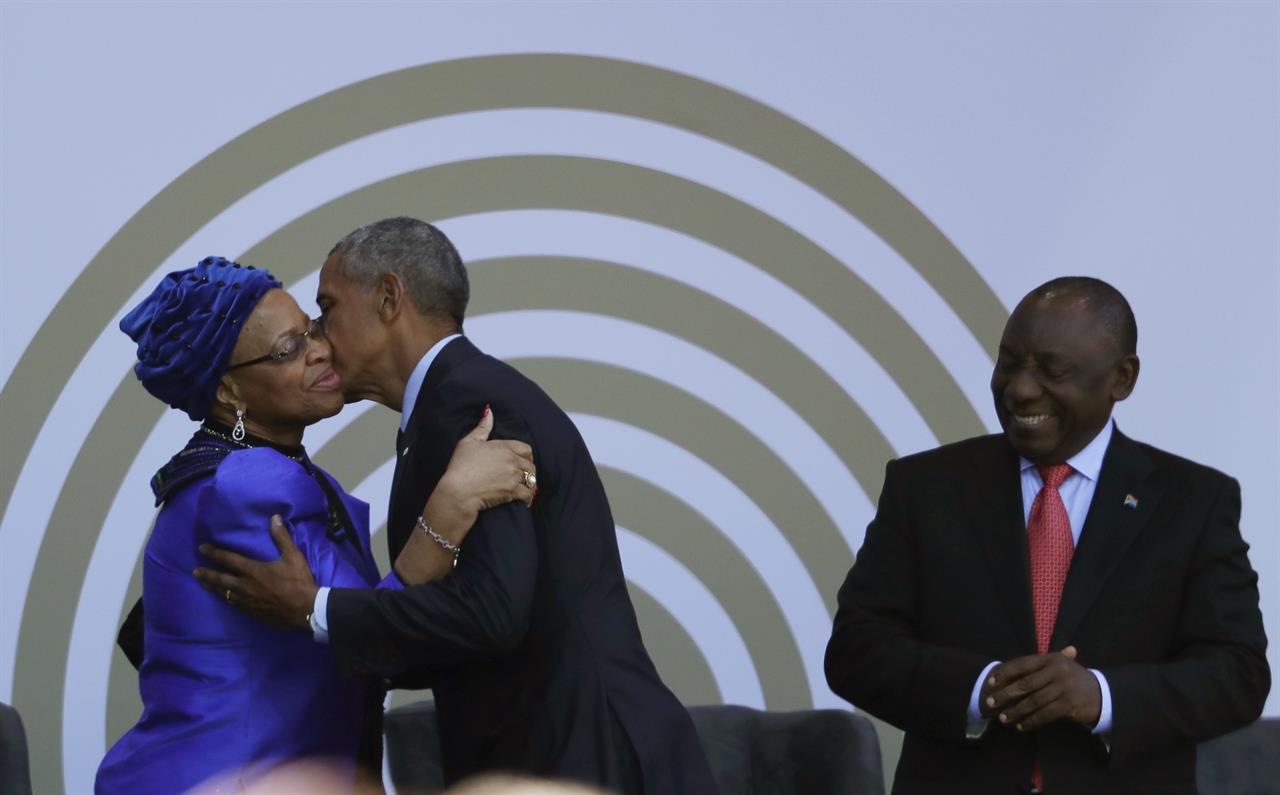 Paul Meshanko is a motivational speaker, author, and enterprise owner who knows that it's now not what you observed; however, how you keep it determines your fulfillment in life. While many speakers entertain, Paul encourages audiences to remember that being more efficient and fulfilled in anything of existence calls for more than an experience- a good diversion. It includes a change in ideas, approaches, and attitudes.
In 1997, after a successful 12-year profession with Honeywell Automotive, Paul opened the Edge Learning Institute's Cleveland income office. Since then, he has provided motivational keynote presentations and management, workforce, and group improvement programs to corporations nationwide. Paul became a contributing clothier to the enterprise's Increasing Respect inside the Workplace® range application.
Paul has stimulated over 500,000 humans in 20 countries. He is continuously rated a "first-class in elegance" speaker and facilitator via groups nationwide. His talking subject matters awareness of client wishes and encompasses organizational subculture, business range, private effectiveness, exchange control, team building, time management, and paintings-life balance.