Questions People Wish to Ask A Mortgage Broker
You might have heard about the mortgage broker but may not have worked with the one in the past. So, you might be having the following questions in mind regarding the mortgage broker and services:
How does the entire process work?
Do you pay your broker?
Are mortgage brokers only for those who have a bad credit score?
Why working with a mortgage broker is advantageous?
This way, many questions strike the mind of people before or while hiring the mortgage broker. Those are great questions as they provide you with more knowledge. So, today, here we are with answers to some of the most common questions.
#1. Shall I use a mortgage broker if my credit score is good? 
Many have the myth that one should only work with a mortgage broker if either their credit score is bad or they are finding difficulty in securing a mortgage loan. No doubt, a mortgage broker can surely provide much-needed assistance in these cases. Still, a mortgage broker's expertise and support can be beneficial to everyone, regardless of their credit score.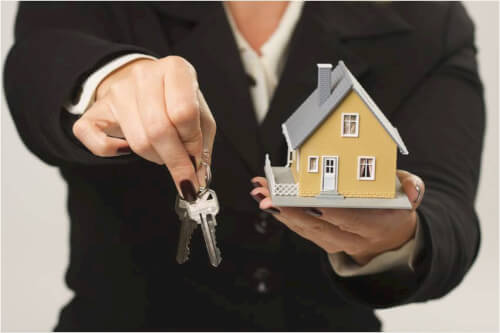 #2. How using a mortgage broker is beneficial? 
Like mortgage specialists, mortgage brokers understand the industry, mortgage market, and the financial climate very well. Thus, they can provide profitable guidance and advice that no one else can. Mortgage brokers have created solid relationships with various lenders and other industry experts, which enables the broker to obtain the best mortgage rates, terms, and solutions for their clients.
#3. If I need to pay a mortgage broker? 
With expenses like closing costs, moving costs, and other costs that come while buying a new home, many worry that working with a mortgage broker will add more burden on their pocket. The good news here is that you don't pay the mortgage broker directly. They are paid by the lender, who gives you an approved mortgage loan.
#4. Do you offer other services? 
Not all brokers provide additional services. Anyhow, please find the one who is multi-tasking. Their extreme knowledge can help manage your hard-earned money.
#5. Will you be able to meet after hours if I have a busy schedule? 
You may also realize that you are having a busy schedule and will not meet the broker. So, in that case, you can reschedule the appointment with the mortgage broker if he is not available after working hours. After all, everyone has their professional and personal life that needs to be managed smartly. Working with the best mortgage broker to get a mortgage loan can go a long way to ensuring that you have gained the right mortgage solution.