Top 7 Tips to Make Your Car's Stereo Boom
Upgrades that Elevate Your Sound
The car is one of the places where we listen to music the most. Unfortunately, most factory car sound systems only provide the bare essentials to get by. It'll never be as loud or as clean-sounding as you want, which is why many new car buyers start looking into car audio installation not long after their purchase. Even if you're on a tight budget, you can make many simple upgrades to your car's stereo that will take things up a notch. Here are seven tips to consider during your stereo upgrade.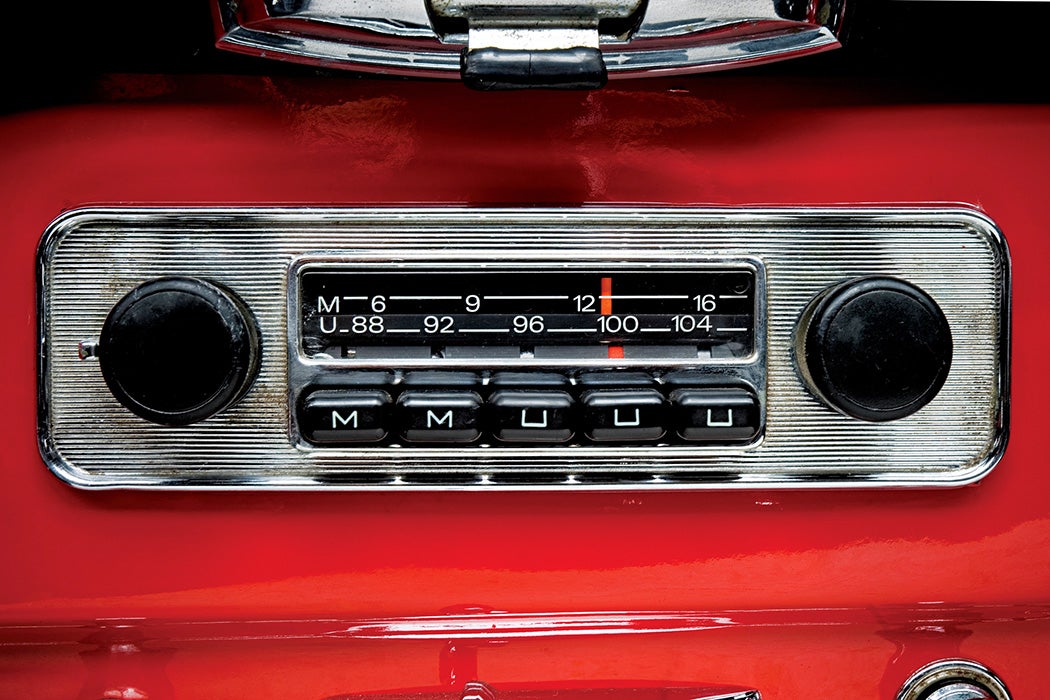 Tip #1 – Upgrade Your Factory Speakers
If you didn't already know, most factory speakers are made from paper or cardboard, which is why they can blow out so easily. Fortunately, upgrading your speakers is a quick and inexpensive way to improve your vehicle's sound drastically. There are plenty of speaker packages that you can get for under $100 that will outperform your current factory set-up. For maximum performance (that will cost a bit more), check out brands like Rockford Fosgate, Kenwood, or the Alpine speaker releases' top-tier.
Tip #2 – Add a Sub (and Make Sure it's Enclosed)
A subwoofer will be key in producing those low-pitched frequencies like bass and sub-bass. Subs are crucial if you listen to a lot of rap or music that features heavy bass. And if you're springing to purchase a replacement, you might as well make sure it's properly boxed. This protects the equipment from nicks and scratches but ensures that air leaks impact the sub's performance.
Tip #3 – Add an Amplifier
An amp isn't going to increase how much bass you can put out, although that's certainly the main reason for getting one. Besides cranking up your overall volume, a great amp will add new quality and clarity to your music. The precision playback allows listeners to hear each instrument on the track, unlike factory sound, which tends to blur all those components together.
A pro tip when setting up your amp: DO NOT have the gain on the amp cranked up. Your sound will come out distorted. Instead, adjust the receiver's volume and the amp (neither one at their max) until you find the happy medium. This will take some testing on your end.
Tip #4 – Upgrade Your Stereo/Head Unit
Unlike your factory speakers, your stereo (aka the head unit) could also probably use an upgrade. Believe it or not, this will improve the overall sound of your car stereo. Expect cleaner and crisper playback on tracks, not to mention you'll be able to wirelessly pair your smartphone via Bluetooth, allowing you to stream your music.
Tip #5 – Use High-Quality Files
Speaking of music, when is the last time that you've done an audit of your digital music collection? If it's been a while, the chances are that you probably have some MP3 files that don't sound as good as they used to, especially when they're playing through your car's stereo system. If you want high-quality sound, then you've got musty files.
Tip #6 – Adjust Your EQ
Sound is not a one-size-fits-all type of affair. Depending on your listening, there's an ideal setting for podcasts, rock music, EDM, and anything else you would playback through your speakers. If you notice that some genres sound better than others, this is your cue to adjust your equalizer settings. Most equalizers have plenty of presets that allow you to adapt quickly to the track currently playing.
Tip #7 – Deaden the Additional Noise
You don't want the sound of your stereo competing with the sound of your car or the road you're driving on. The trick to good sound is killing all the additional noise, and the best way to do that is by using sound-deadening mats. Install these strategically in the parts of your car that tend to make a lot of noise or vibrate, such as the panels in your doors. This is a super inexpensive way to improve the overall sound quality of your car.
Start Your Car Stereo Upgrade Today
Doing any combination of these upgrades should dramatically improve the performance of your car stereo. If you are shopping around for a venue that can take care of these upgrades, car stereo installation in San Diego is available with experienced teams of professionals who can help. The best part is that they can preview most of these upgrades in their stores so you can try them before you buy.