How to Choose the Right Home Renovation Contractor
When it comes to your home, you ensure it's in good shape. From DIY repairs to professional renovations, maintaining your home is not easy. Some minor DIY repairs can be fun, but a major home renovation project can be stressful. Whether remodeling your bathroom or renovating the kitchen, the hardest part of any home improvement project isn't the work itself – it's finding the right contractor to do the job. This is because we've all heard nightmare stories of homeowners who hired the wrong contractor and got shoddy work, delayed or unfinished projects, stolen deposits, etc.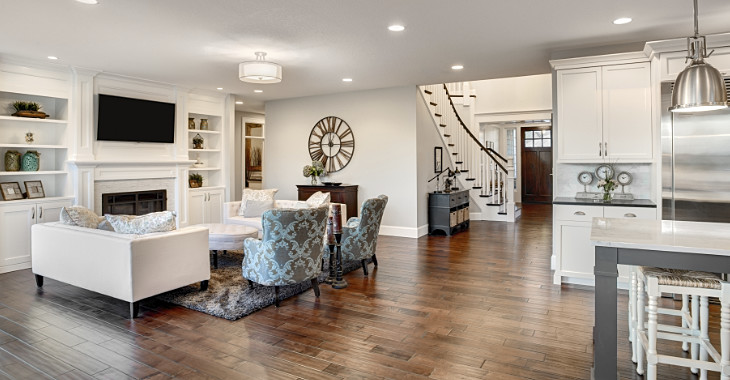 Remodeling or renovation is not something that you can do by yourself. Successful completion of a home renovation project requires a competent renovation contractor. But how can you tell if someone is good at a job you don't know how to do? When choosing a contractor, finding the best professional for your renovation job takes a little legwork. Read further to learn the top things to consider when choosing a contractor for your next home remodel project.
Look at Credentials
As a starting point, check your local contractors' licenses, complaints, and litigation history. This preliminary research will save you from hiring an incompetent contractor. You can find this information on the contractor's website or check your state disciplinary boards, Better Business Bureau, and local court records for problems. In addition to the state license, the reliable contractors also have memberships in professional associations such as the National Kitchen & Bath Association, the National Association of the Remodeling Industry, and the National Association of Homebuilders. You also need to get a copy of their insurance policies to protect you.
Reviews & References
You can find a lot of information about a contractor by looking at their online reviews. You can visit review sites like Angie's List, HomeAdvisor, Yelp, and Google to determine if the contractor you're considering is reputed and trustworthy. A few negative reviews are common, but you must consider another option if most past customers are unsatisfied. Next, to ensure the contractor is right for your job, talk to their former clients. When speaking to each reference, determine if the contractor completed their project on time and within budget. You should also check the contractor's portfolio to see if the person specializes in the necessary modeling.
Get Bids for the Job and Sign a Detailed Contract
The above steps will help you eliminate contractors who do doar work from your list. Now that you have shortlisted candidates, it's time to ask them to provide you with a project estimate. The reliable contractors provide a written proposal and estimated cost for the project. This project quote often includes details on the timeline for the project, the types of materials, and the project's total cost. Once you get bids from at least three contractors, compare based on price, years of experience, and quality of services. After making a final hiring decision, your chosen home renovation contractor should give you a written contract. This document should have more details about how they will complete the project and the timeline.